Banner Design
What is Banner Design ?
Banner design refers to the process of creating a visual graphic or image that is intended to promote a product, service, or event. Banners are often used for advertising purposes and can be displayed online or offline.Banner design involves various elements, such as typography, color, images, and graphics, to create an eye-catching and visually appealing design. The purpose of a banner design is to attract attention, convey a message, and encourage the viewer to take action, such as clicking on a link, visiting a website, or attending an event.Banner design is an important part of marketing and advertising, as it can help to increase brand awareness, generate leads, and drive sales. A well-designed banner can capture the attention of the target audience and encourage them to take action, making it a valuable tool for businesses and organizations.Banners are used primarily for an advertising purpose to publicize the advertiser's products or services.
Types of Banner By Material
1. Fabric Banners- Fabric banners, usually consisting of polyester or satin, provide stunning full-colored graphics that will captivate and awe. Machine-washable and crease-resistant (unlike vinyl banners), these displays are the perfection solution for any business that needs a high-quality banner with little or no setup time.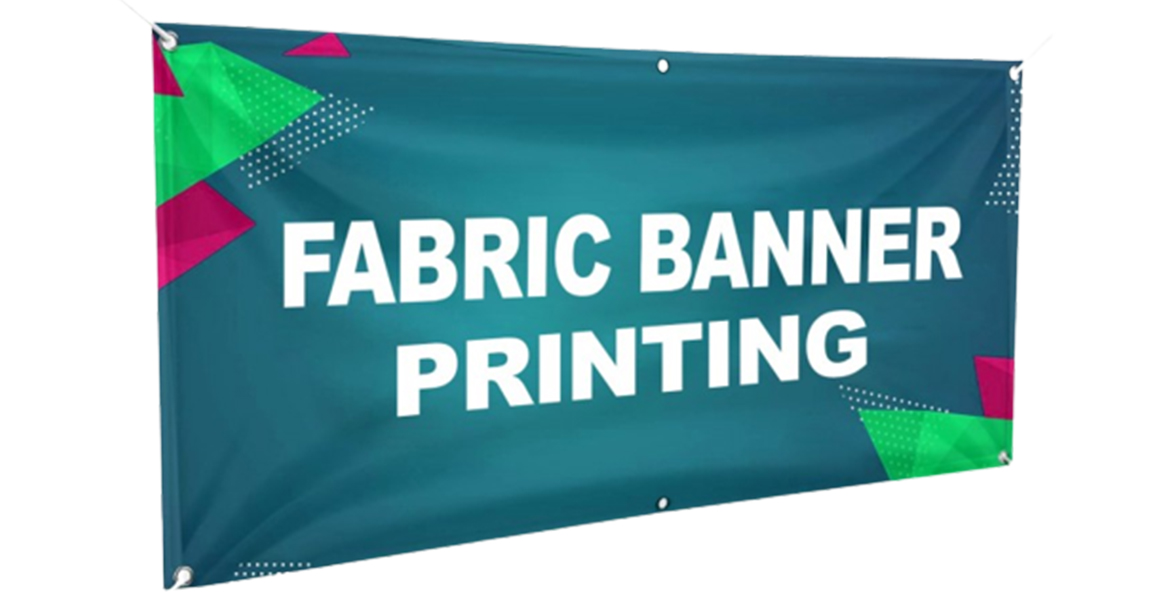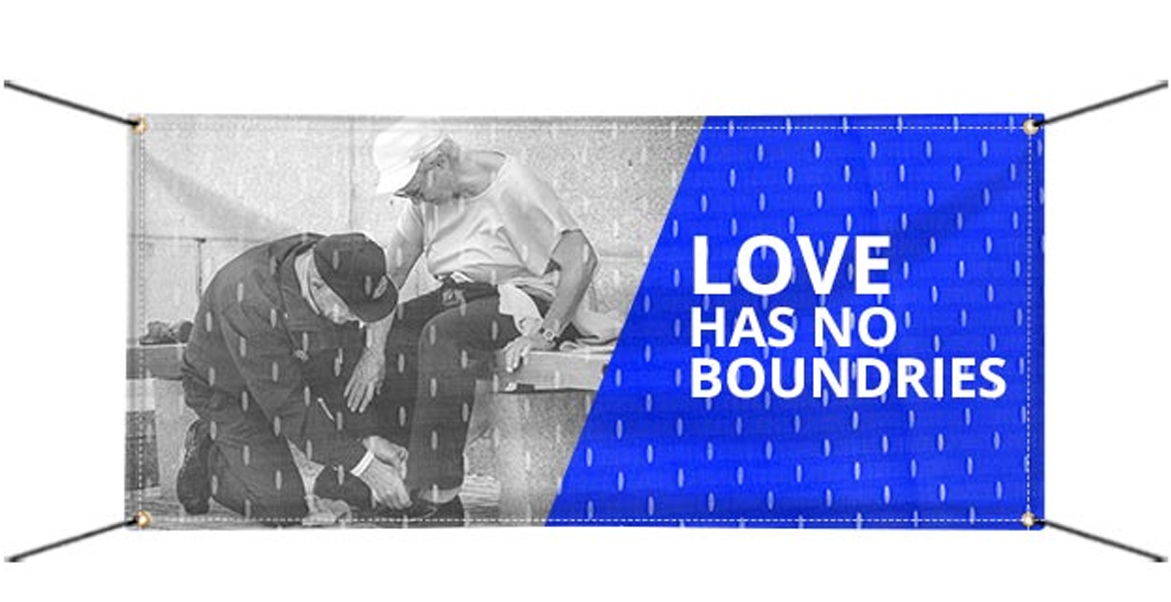 2. Vinyl Banners- Vinyl banners are an old standby, and for good reason. It's hard to argue with the durability of their material; they can be used both indoors and outdoors, and they are tear-resistant. 

3. Mesh Banners- Mesh banners are printed banners with small holes that allow wind to pass through. Used as a printed sign, mesh banners are used for outdoor advertising and are great for wrapping the perimeter of any construction site.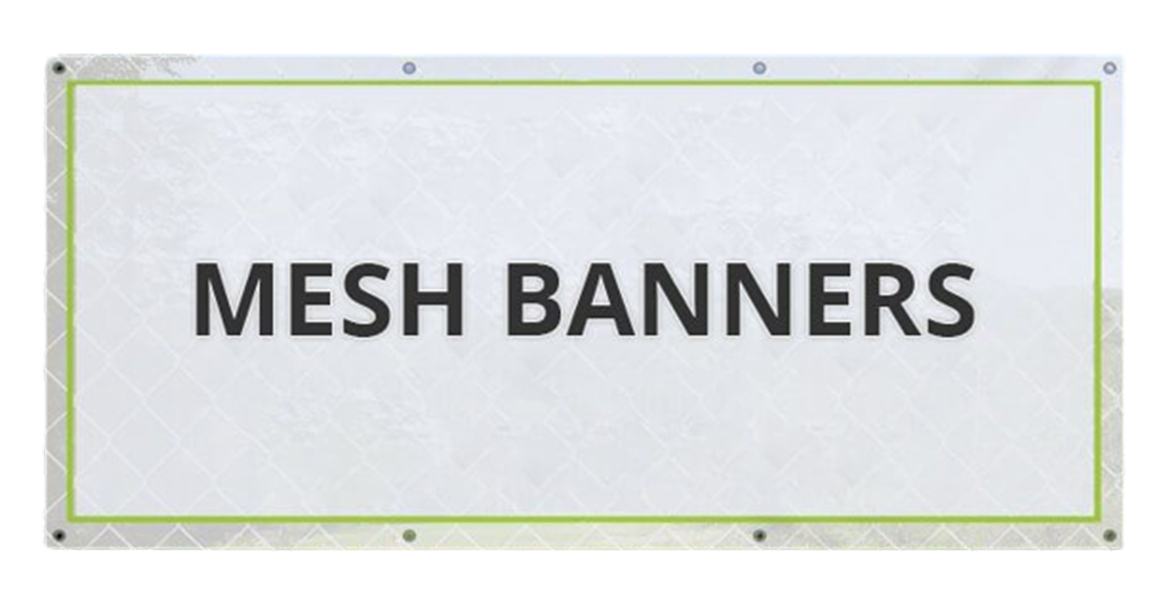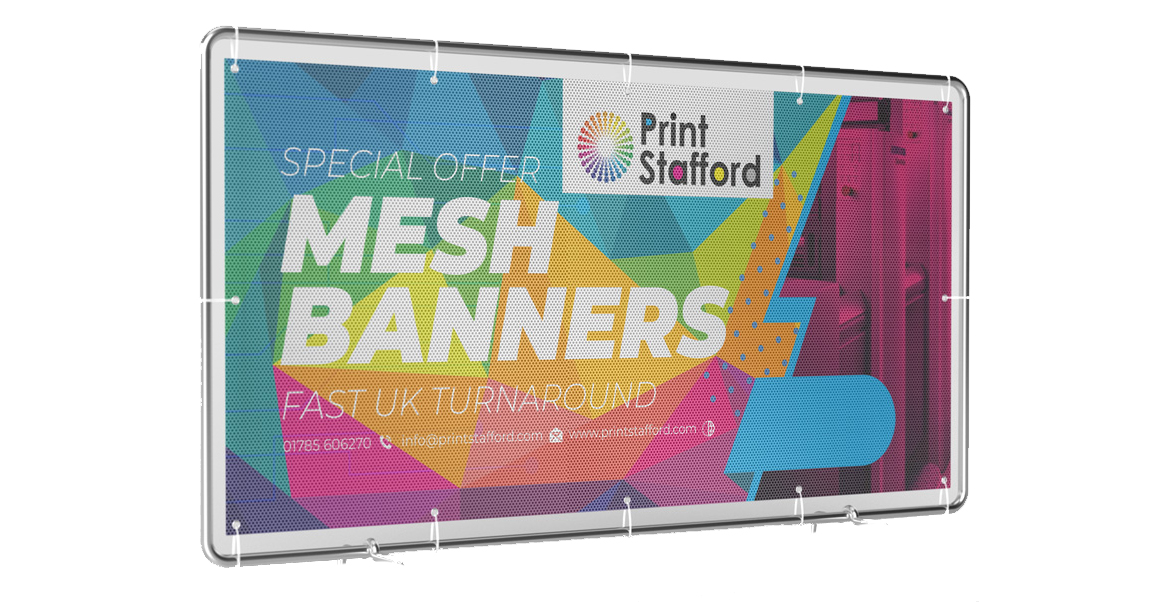 Types of Banner By Style
Pull-Up & Retractable Banners :-

A pull-up banner – also known as a roller banner, exhibition banner, pop up banner or retractable banner stand – is a low-cost promotional advertising tool with a printed graphic. Retractable banners are banners that stand on their own with the help of banner stands.   

Backwall Displays and POP Displays :-

Backwall Display- A robust, functional fixture, the backwall display helps showcase products in a neatly organised way, making the brands on display appear more attractive. We design, create and install backwall displays that are modular and customised based on the needs of the customer and the characteristics of the sales channel. POP Displays- POP displays are a marketing and advertising strategy used in retail stores to promote specific merchandise and special offers to shoppers who are ready to make a purchase.   

Step and Repeat Banners :-

A step and repeat banner is often used as a backdrop in which brand logos or some type of emblem is repeated across the entire banner. They are most commonly used during fashion or red carpet events. 

Pole Banners :- 

Pole banners are printed double-sided with pole pockets on both the top and bottom and are typically displayed on light poles using a bracket system. Line the streets of your city with vibrant pole banners.   

Framed Banners :- 

A Frame banners are great for sporting events, promotions, golf days, trade shows, pavements and directional or way-finding signage. 

Feather Banners (AKA Feather Flags) :-

 Feather Flags are portable marketing and advertising tool printed on knitted polyester using a dye sublimation printing process; the sectional poles are made from fibre glass and are very strong ideal for use outdoors. You can choose from various different bases for use either indoors or outdoors. 

Suspended Banners & Hanging Banners :-

Suspended Banners are delivered in easy-to-carry bags with identification. All Suspended Banners are made without central banner core less, which means they are easy-to-carry and lightweight (to reduce shipping cost). Hanging banners are signs that are meant to be suspended across a wall, or in the case of hanging structures, from a ceiling. You have the option of customizing a hanging banner to meet your needs. For instance, you can choose the graphics and messaging to include on the banner. 
Types of Banner By Solution
Announcement Banners :-

 Announcement banners let you highlight important information in a clear and customizable way. 

Promotional Banners :-

Banners are the creative rectangular ad that are shown along the top, side, or bottom of a website in hopes that it will drive traffic to the advertiser's proprietary site, generate awareness, and overall brand consideration. This type of visual banner-style online advertising is a form of display advertising.
Event Banners :-

 

An event banner is a large display banner for a specific event, like a sale, exhibition, contest, etc 

Environmental Banners :-

Large or small, all effective signs should enhance their surrounding environment. However, some take it to the next level by becoming an essential ingredient in the overall visitor experience. Banners are no exception, especially since they can cover entire walls and become backdrops for impressive displays and visionary set pieces.

Sports Banners :-

Whether you're hosting tryouts, celebrating seniors or simply showing school spirit, banners can be customized with all your sports and athletic needs, including logos, mascots, colors and more. They can also be used to get the word out about upcoming events and competitions, so that no one misses the big game! 
TOP 10 BENEFITS OF BANNERS
⦁ It is cost effective- Using banners is one of the cheapest methods of advertising available. Banners are often a better option financially compared to TV or radio station advertisements.
⦁ They target your main audience- Regardless of whether you hang up your banner at a sponsored event or outside your business location you will have a much higher chance of gaining potential customers.
⦁ It's a sustainable method for increasing customers- By placing your banner in a high profile spot it will influence customers giving you a wider client base.
⦁ Banners are extremely memorable- If you are strategic when designing banners future customers are more likely to remember your business and the information they are presented with.
⦁ Your Banners can be used multiple times- Lets not forget that if you decided to move to a new building or visit an important event your banner is reusable.
⦁ It is an effective method of advertising- Banner advertising has always worked as signage is directly available to the masses.
⦁ Durable and able to withstand harsh weather conditions- High quality material means our banners can be used over very long periods of time.
⦁ Ideal for promoting special offers and upcoming sales- What better way to get the word out there for your business than with a bold banner?
⦁ If a good quality design is used your banner will be memorable- By including your logo and important information such as slogans or contact information you increase your chances of having a memorable design. The more people remember you the higher amount of customers you will receive.
⦁ Banners are straightforward to create- The banners themselves are made from vinyl and it is an extremely fast process to produce. Much faster compared to some alternative advertising methods.
If do you want to get designed a Flyer, Please share Above details on
Email : Info@techoriginator.com or what's app on +91 7666 77 5754
What's app for More detail
Provide logo:
Type of Banner do you want :
Color for Banner:
Front / back side:
Text content:
where will you use it?
We are charging very feasible in compare to other logo designers
View Our charges here